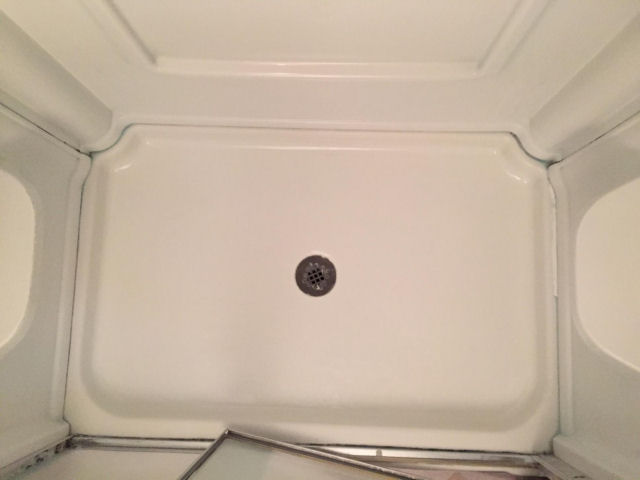 Before After Wow... I didn't think it could be repaired. After talking to John, he assured me the the shower floor could be fixed by installing a fiberglass inlay and I wouldn't even know where it was cracked. Thanks again, would highly recommend this company. Catherine Sharon, PA ...
The Fibertech Experts were able to take my fiberglass whirlpool bathtub, remove all the mechanicals, patch the holes and refinished it. This tub looks absolutely brand new and BEAUTIFUL! We priced replacing this large inset tub and found the cost to be 8 times higher than the amount we had originally paid for it! With The Fibertech Experts, they came ...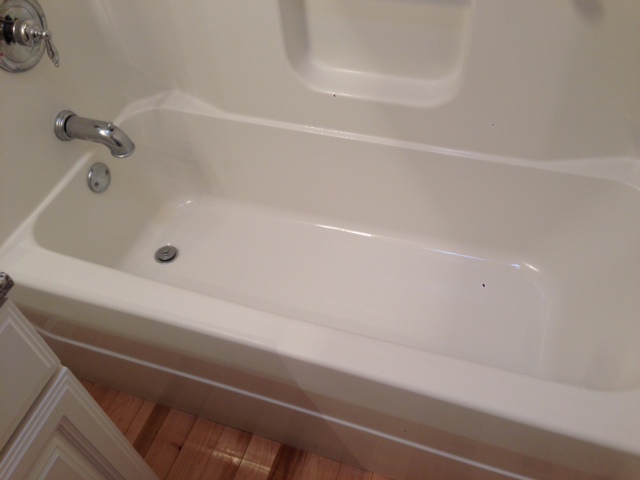 Before After Great work on fixing the crack in the bathtub and very professional. Would recommend! Mike Chippewa, PA ...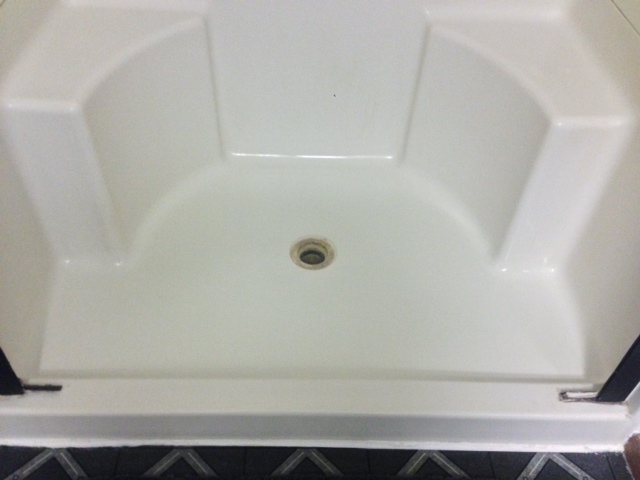 Picture shows after repairing cracks in the shower floor with fiberglass inlay and foam injection in the bottom. Thanks for the good work! Todd Mount Jackson, PA ...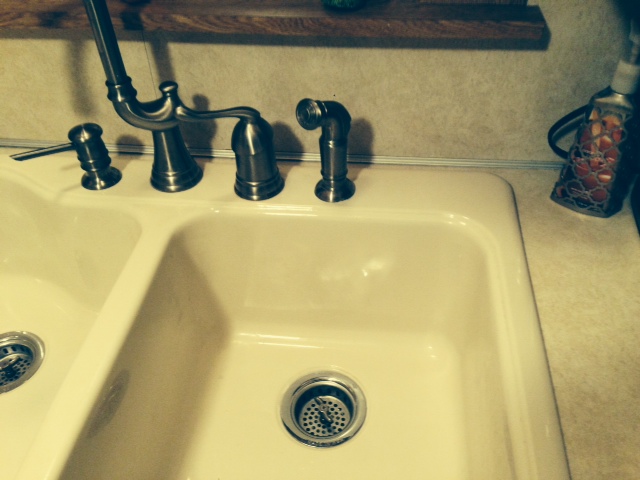 Before After Called around and couldn't find anyone to repair my sink. Someone gave me a number for Fibertech and they said it could be fixed. Can't even tell where the chip was - thanks for the great job! Thanks again John, hope this helps! Debbie New Castle, PA ...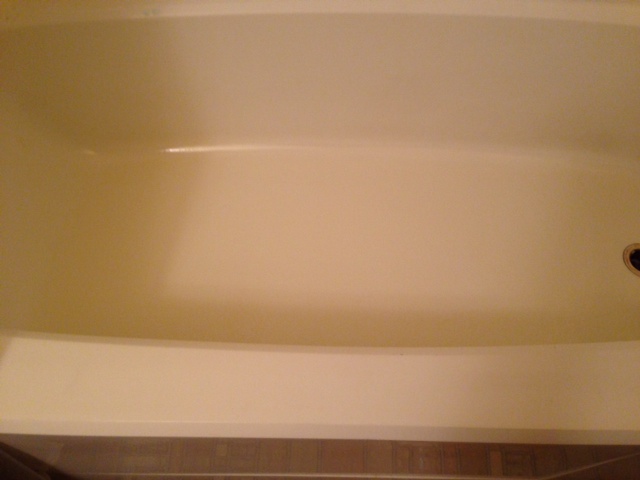 Before After We had a crack in one of our tenants bathtubs that was leaking!!! After contacting a different bathtub repair company which couldn't fix the tub for 11 days we called The Fibertech. They understood the severity of the problem and John came out the next day on a Saturday! He took care of the bathtub for us and ...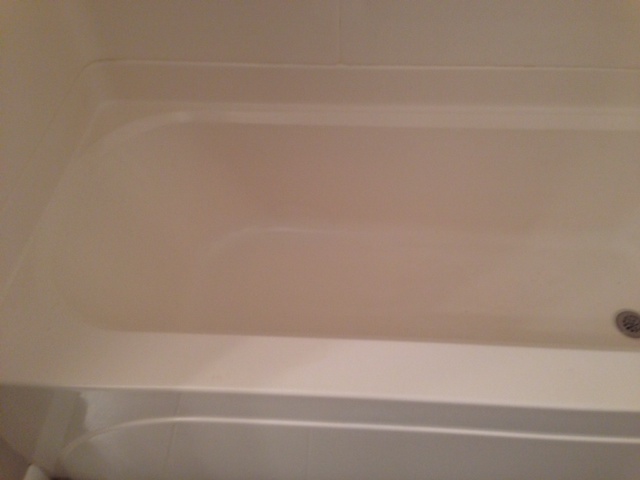 Before After My name is Eric and I would like to thank John for doing a fantastic job on our bathtub. My wife and I recently contacted The Fibertech. John returned our call a few minutes later and he was very knowledgeable about what he does. I couldn't be more satisfied with workmanship of the fiberglass bathtub repair. Thank you ...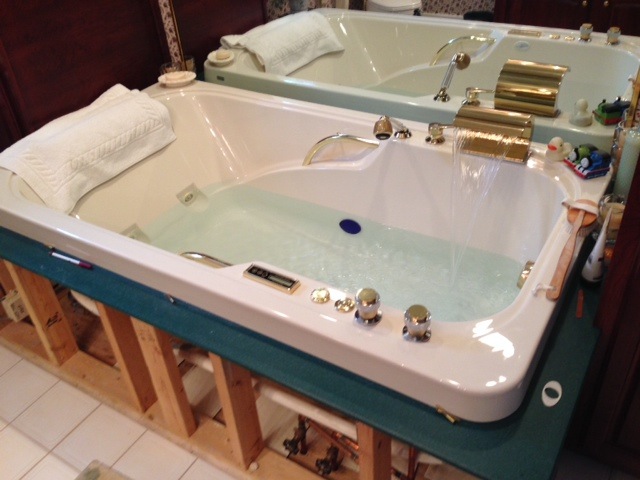 I am writing regarding our experience with our whirlpool repair on 10/11/13. I contacted John Myers about our whirlpool not working. He assessed the problem, ordered the parts needed and then contacted us to schedule a time for repair. He arrived at the time he said he would and fixed the whirlpool. He explained everything he would need to do ...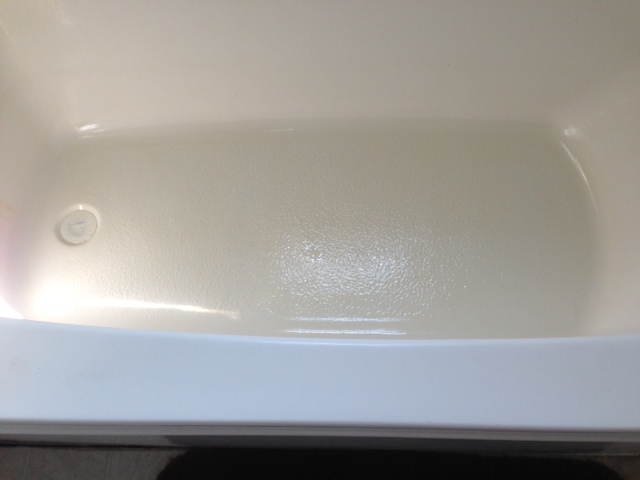 Before After Had a bathtub that had a big crack in the floor of it. John came out and put a fiberglass bottom in my tub. I was very impressed with what he was able to do and how it came out. Thanks again John, hope this helps! Jeff Laurel, PA ...
I bought a 5' ADA shower and was not happy with the way the shower diverter valve was install and could see light through the back wall. Had a shower floor repaired not to long ago and was very happy with the work. After a little bit of digging I found his card and gave him a call. John stopped ...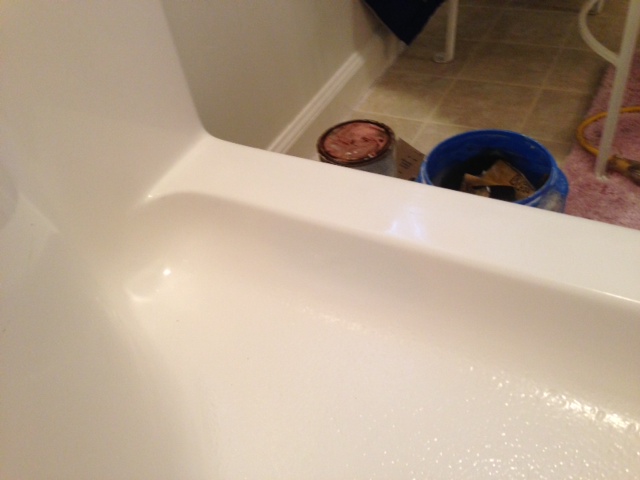 Before After Called Clarion Bathware about the hole in our shower and they gave me John's number. Talked to John about the hole and he insured me that that the fiberglass could be repaired. Needless to say I was very pleased with this young man's work! EXCELLENT JOB Kristin Huff Baden, PA ...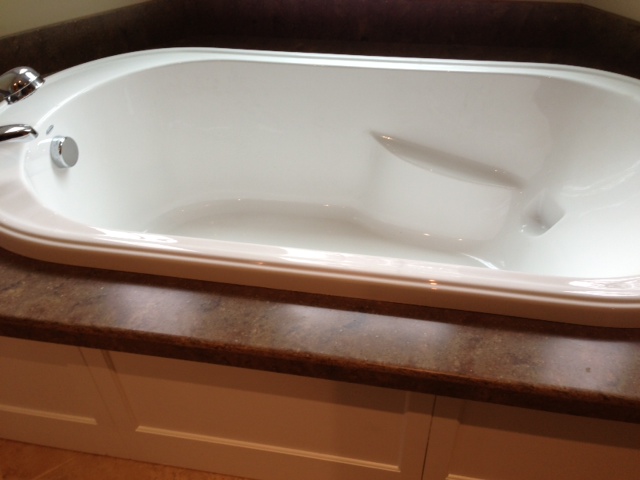 Before After Thanks John for fixing the soaker tub a the job site!! The home owner and I were please with the work you did. We will definitely be using your services again. Diloreto Construction Inc. Residential and commercial Building contractors East Liverpool, OH 43920 ...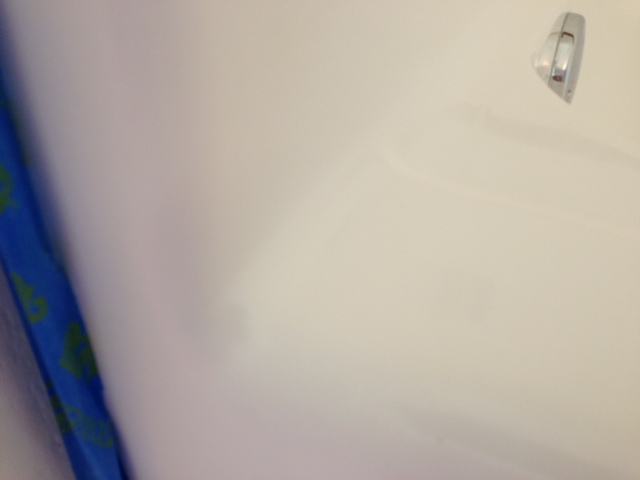 Before After No Crack, Great Job! Josh New Springfield, OH 44443 ...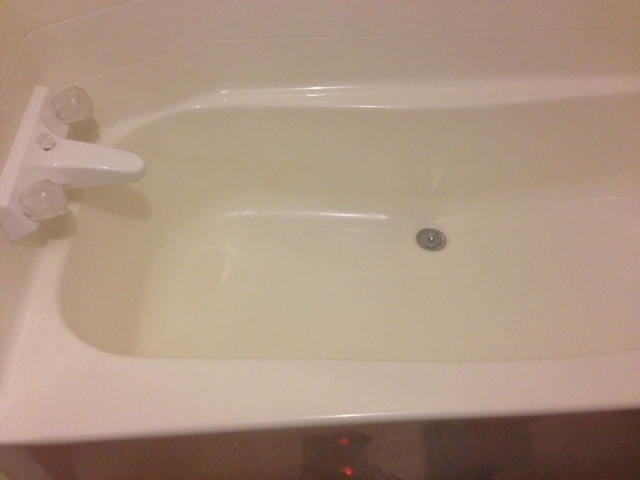 Before After Had a crack in the bottom of my bathtub. Can't see where he fixed the crack, looks great! Nathan Carnes Rochester, OH 44625 ...
I had a crack in the bottom of my bathtub, thought I would have to have the whole thing repaired, called my plumber he gave me the no for Fibertech, he came out inspected and replaced the bottom of my bathtub. I was amazed with the workmanship, they saved me thousands of dollars because I didn't end up having to ...
I called Fibertech to repair my shower, the work done was excellent it was done very timely. I would definitely recommend them to anyone as the price was great and they stand behind their work. Nancy Albern, NY ...
I had a chip in my tub, Fibertech was able to come out and fix it, can't even see where it was repaired, looks good! Joe Pittsburgh, PA ...
My whirlpool was not working, i called fibertech they were able to fix it. Very courteous. Thank you! Faith Sharon, PA ...
I got several estimates to repair my tub, I was very surprised at the price I got from Fibertech. Much lower than the other estimates. Work was great too. Lynn Baltimore, MD ...
Looking for something else? Browse the archives...