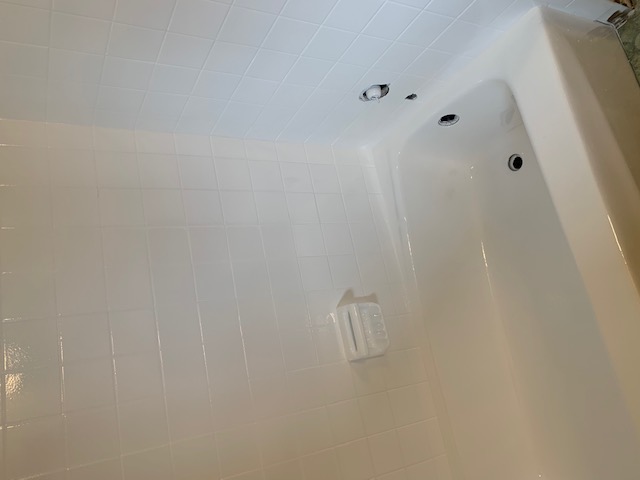 Very happy with the out come of the tub and tile! Mike New Castle, PA ...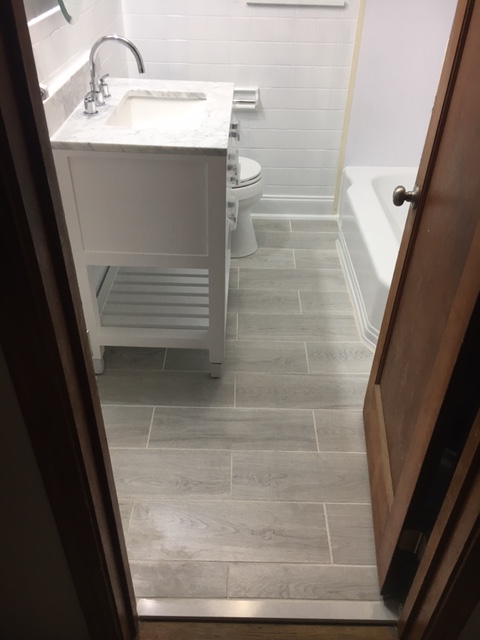 Before After Fibertech was timely, reasonable, and helpful throughout the project pricing and scheduling process. Furthermore, once at my house, they were professional, had working and efficient, friendly, and respectful of my house. Throughout the process, they kept me in the loop with the progression of the project and were not only efficient in their work, but fixed / renovated ...
The Fiber Tech is a very professional company. They came in to a remodel project that we had in progress and refinished a very damaged tub that had been refinished very poorly by another company. I was very pleased with the finished product and more importantly, my customer was pleased! I will recommend and reuse The Fiber Tech again in ...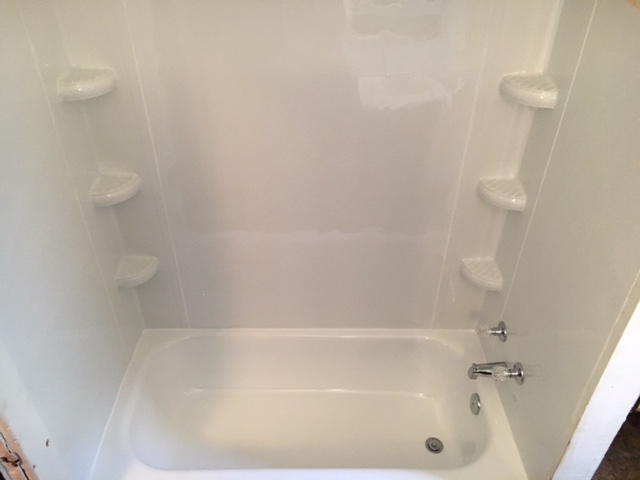 Before After Just wanted to say thank you. Joe did a excellent job on refinishing the bathtub and putting in the new shower walls with the plumbing. It looks new again! I will definitely be referring your company. Mark Wexford, PA ...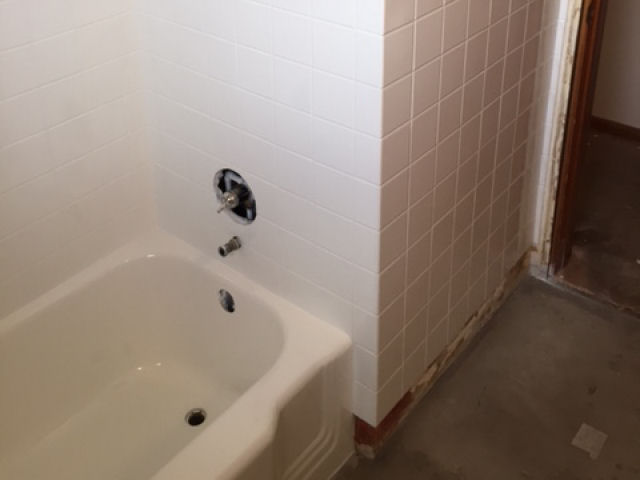 Before After Wanted to update our bathroom from the pink tile from the 70's. After taking to a contractor he advise me that the tile could be refinished and gave me the 1-888-8fixtub number and said he had used them before and was very pleased with the work. After meeting with John he was able to answer all my questions ...
The Fibertech Experts were able to take my fiberglass whirlpool bathtub, remove all the mechanicals, patch the holes and refinished it. This tub looks absolutely brand new and BEAUTIFUL! We priced replacing this large inset tub and found the cost to be 8 times higher than the amount we had originally paid for it! With The Fibertech Experts, they came ...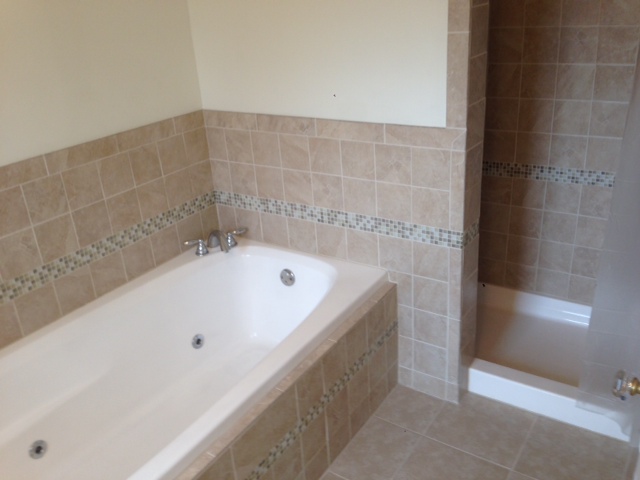 A few years ago, I bought an old 5 bedroom, 3 bath house that hadn't been maintained for 20 years. The master bathroom, a rare thing for a house built in the 1930's was beyond repair to say the least. With so much other work to do in the house, I decided to hire someone to tackle it and I'm ...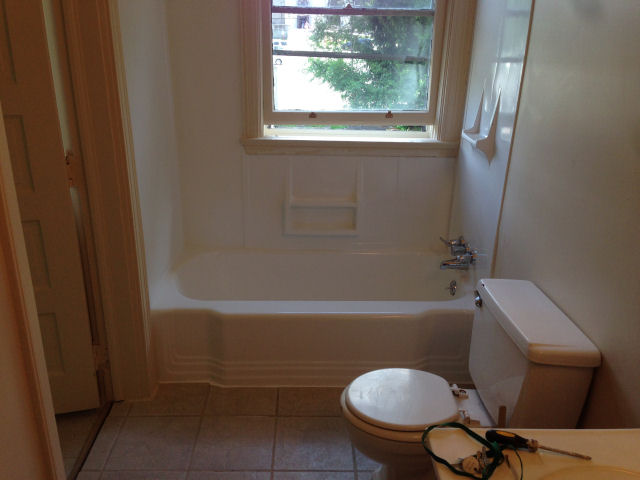 Before After I am redoing a house for the historical society of New Castle and wanted to keep the cast iron tub. After asking around I was referred to Fibertech for refinishing the bathtub. This will be in the picture book for the house. They did a great job! Wayne Alexander New Castle, PA ...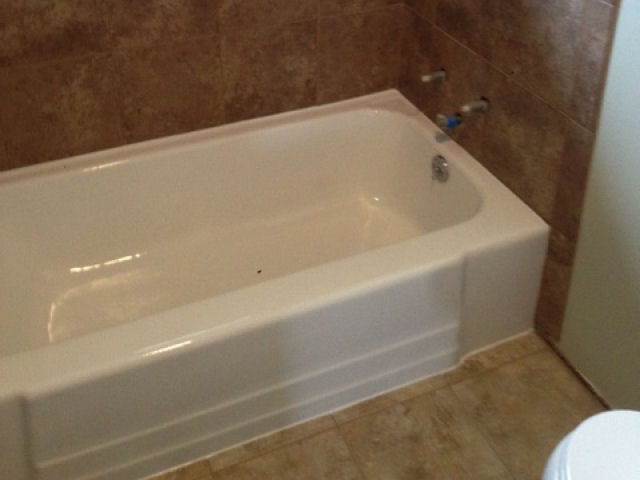 Before After I decided to change my pink tub to white after talking to John about refinishing it. So glad I did, the bathroom looks so much better now. Thanks for the great work! Broc Elwood City, PA ...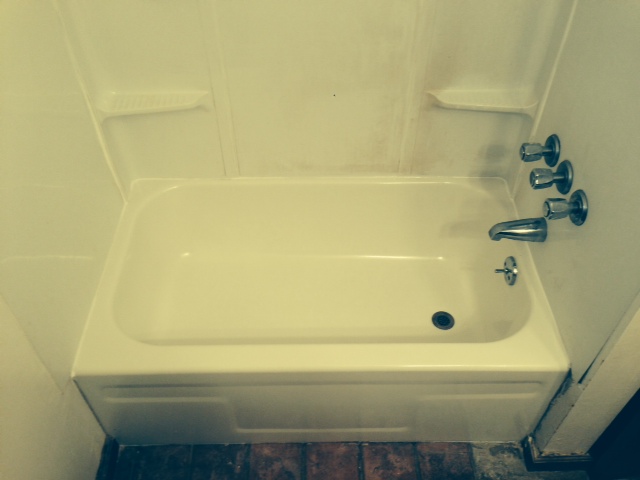 Before After We have used the Fibertech several times to refinish our bathtubs in our properties. Would recommend to anyone considering having their bathtub refinished. Saints Properties New castle, Ellwood, Neshannock, Mahoning Town, West Pittsburgh. ...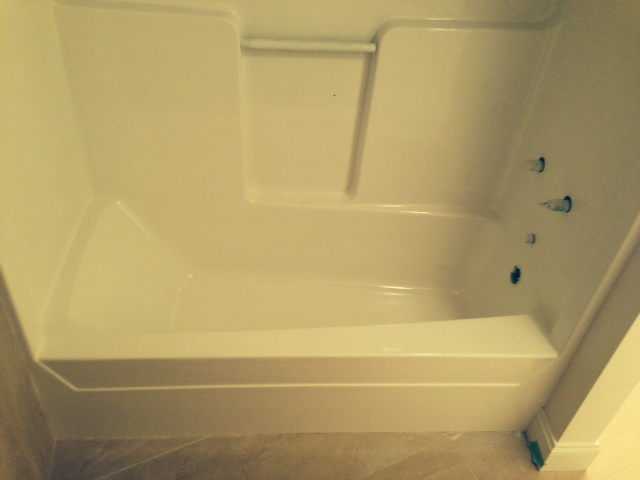 Have been building and flipping houses for many years now. This is a great way to put a new look on an old fixture, highly recommended! Chris Custom Homes Seven Springs, PA ...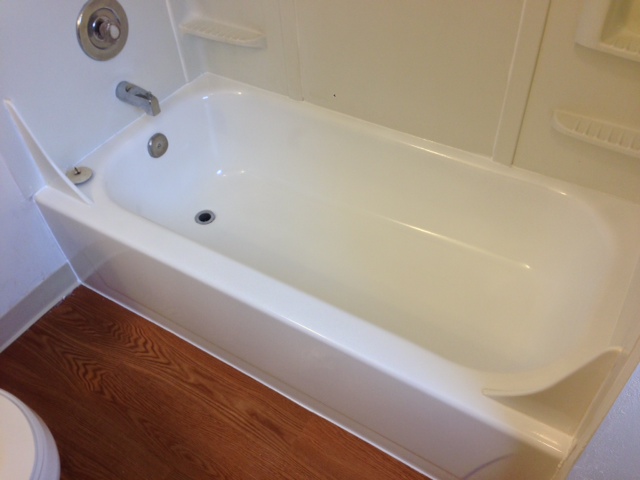 Before After Can't believe the difference... Wow great job! EA Hoopes Salem, OH ...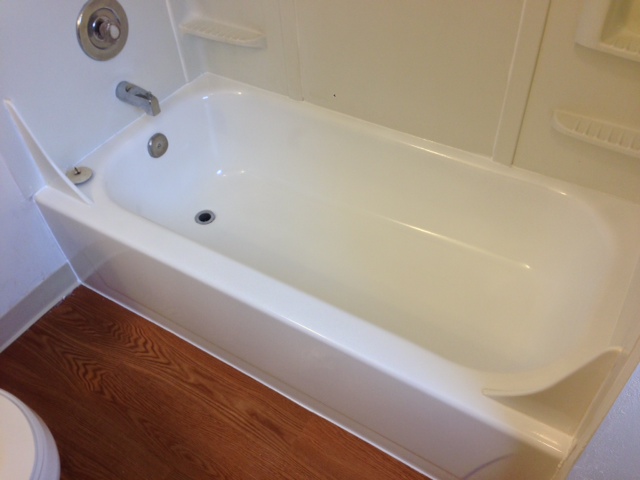 Before After Love it!! Thanks so much John, I will definitely let everybody know about you if they are looking to get their bathtub refinished. Jamie Slippery Rock, PA 16057 ...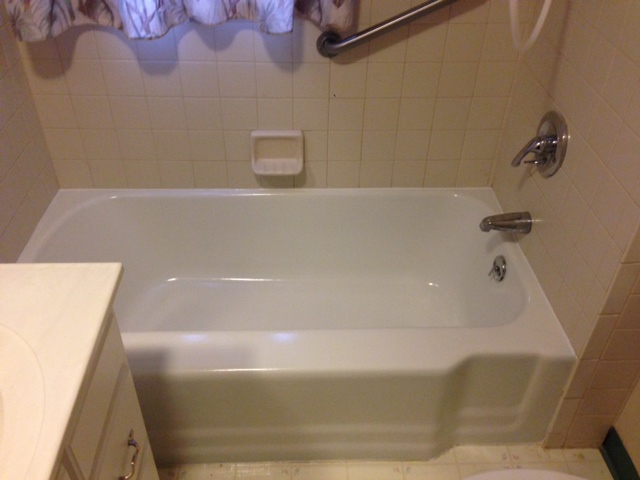 Before After Thank you for the great job so excited to finally have a white tub! Pat New Castle, PA ...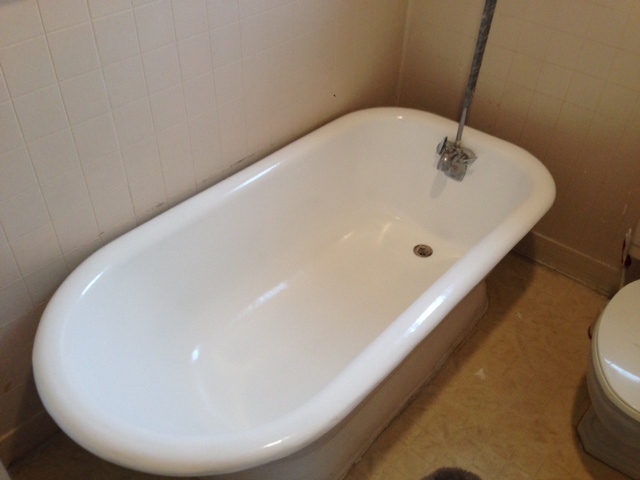 Bathtub Before Bathtub After Sink Before Sink After I have done my bathtub twice before myself and never had luck with it. My wife told me to have it professionally done. After price checking decided to go with Fibertech. Beautiful appearance (much better than mine by far) very please great service. Thanks for the great job John. Bob Hartman Wampum, ...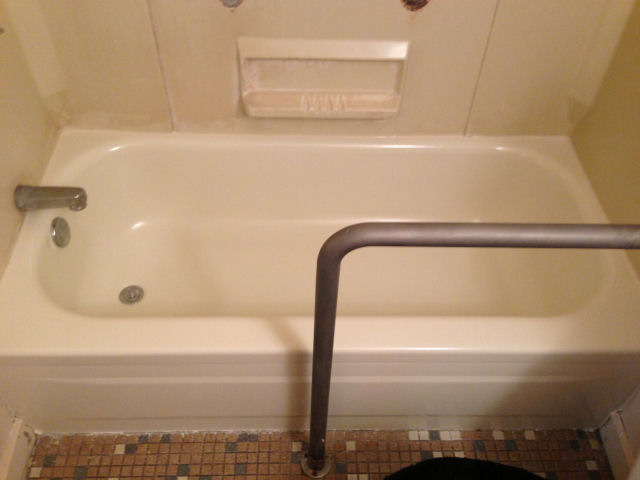 Before After We appreciated the prompt and professional service given by the tech you sent. Everything is great and you have our highest recommendations! Eric Poland, OH ...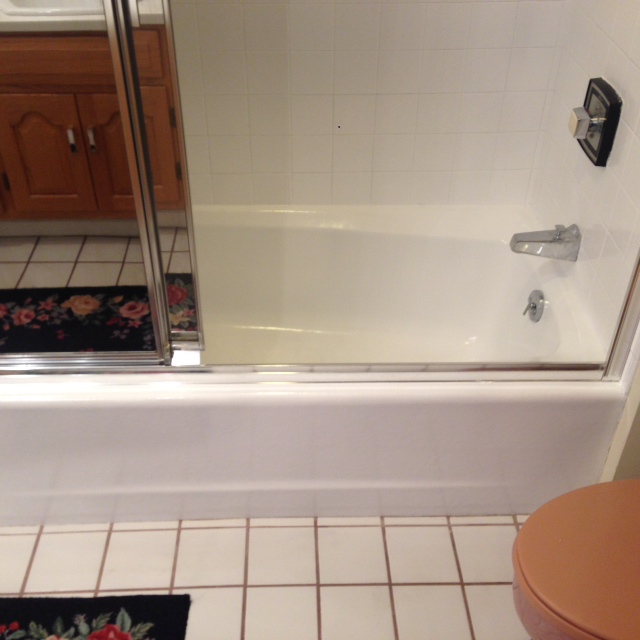 Shower Before Shower After Sink Before Sink After Toilet Before Toilet After Pleasant crew, work done as promised. Sara Greensburg, PA ...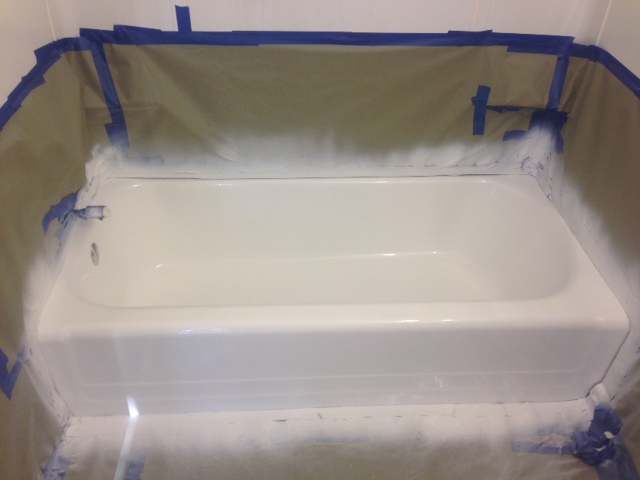 Before After I have been in business for over 25 years and refinishing bathtubs has turned out to be the quickest and most cost effective method I've found. The workmanship was very professional. I recommend this for any real estate investors or contractors remodeling bathrooms. Thanks again John, hope this helps! C&C Redevelopment LLC A real estate investment Corporation New ...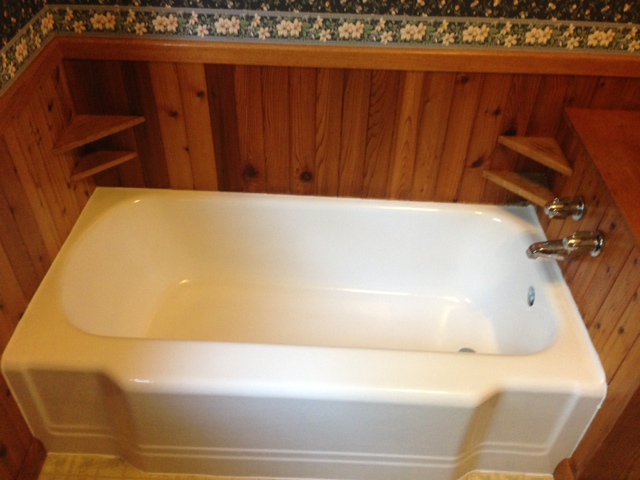 Had a bathtub refinished. I'm very satisfied with the job. Very professional work! Carl New Castle, PA ...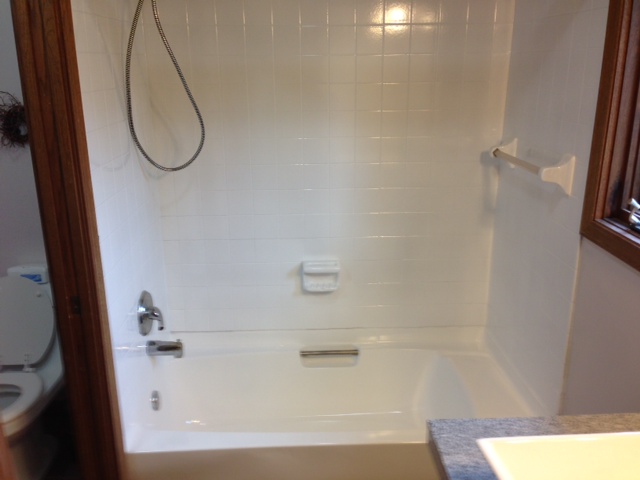 Before After Great job. Polite, professional and thoughtful. I can't believe what a difference it made! Nancy Linder Salem, OH ...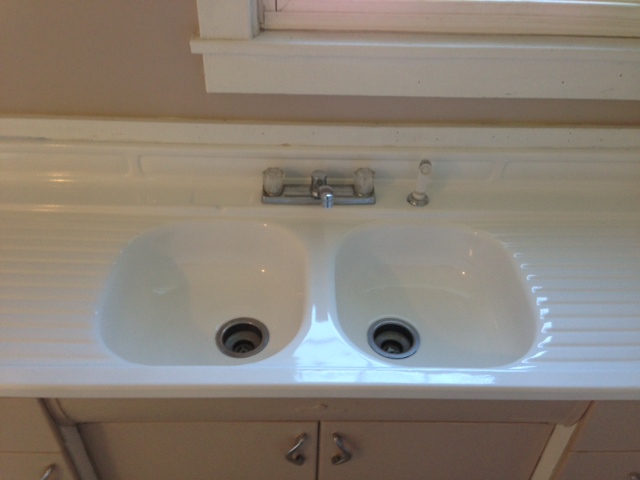 Before After VERY pleased with the work. Looks better than new!! So happy with the results, we will definitely be calling John to come back again. Tom Ellwood City, PA ...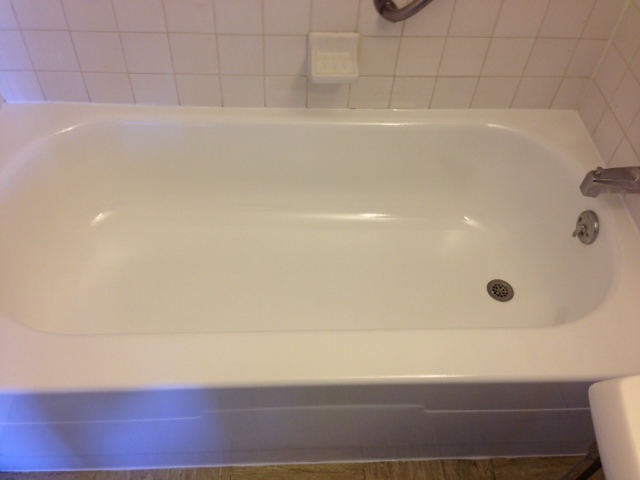 Before After Thanks again John, I would of never believed that this could of been done. Looks like a new tub! Anthony Youngstown, OH ...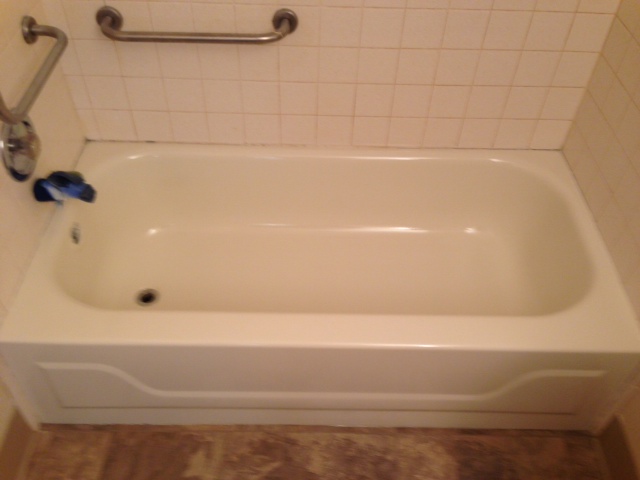 Love the work you guys do. So happy we finally found a good company to refinish and repair our tubs. YMHA Youngstown, OH ...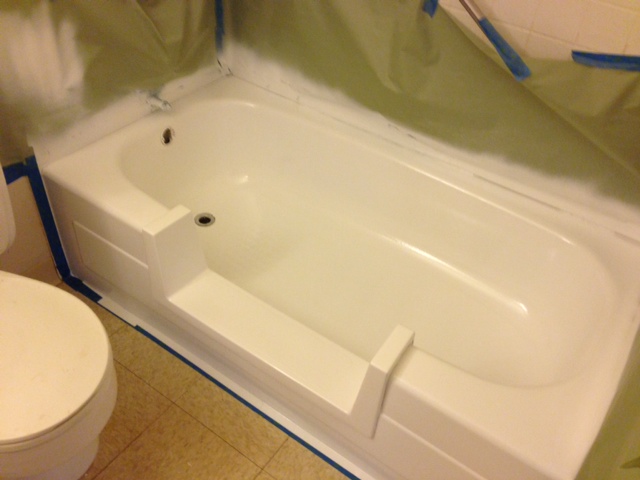 Before After Love the work you guys do. So happy we finally found a good company to refinish and repair our tubs. YMHA Struthers, OH ...
Before After Wow, big difference the tub looks white again! Now I'm going to have you do the surround. Phillip Clark Union Twp. New Castle, PA ...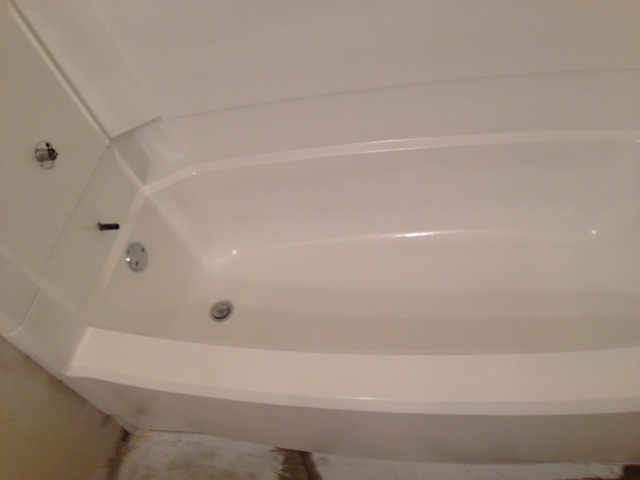 Before After The job that Fibertech did was very good and workmanship was excellent! Robert Borda Boardman, OH ...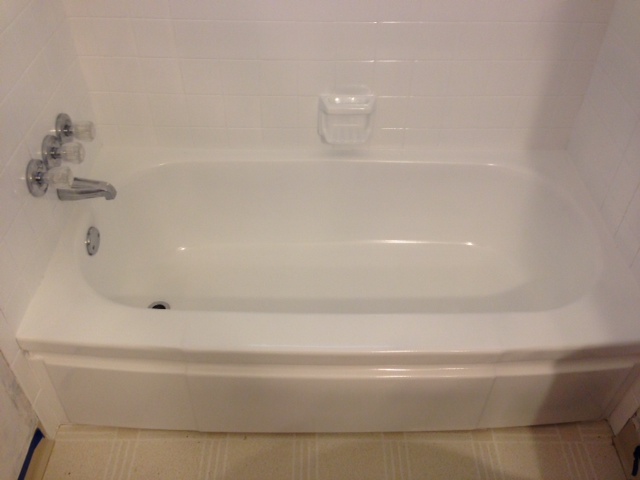 Before After Thank you! It looks fantastic, great job! Ralph Henry Hermitage, PA ...
My husband and I were very pleased with the work that Fibertech did on our bathroom. Rather than tear down the tile, we felt it was most economical to take the "blue retro" look of the 70s and update it with a fresh white refinishing. You can view our remodeling experience through the video section on the Fibertech website. Fibertech ...
I would like to thank you for an EXCELLENT job! The bathtub looks absolutely awesome - couldn't be happier. We highly recommend your company and services. Rick and Joan Humphrey Brookfield, OH ...
We had our shower base changed from white to cream and very happy with the results from Fibertech. John proved to be an expert in shower refinishing and would refer him to others along with plans to have Fibertech refinish another bathroom of ours! Thank you for the timely completion of the job and professional manner from start to finish! ...
I'm a General Contractor in the area and recently had a project at the local college where I needed to reglaze some bathtubs. I prefer to use local businesses whenever possible, so I was pleased to find "The Fibertech" located in New Castle. I contacted John Myers; he gave me a great price and refinished the tubs. I was very ...
My tub looks amazing. It was an ugly orange mess, but now it looks brand new. I don't have to hide it anymore. Beth Gregory West Middlesex, PA ...
John and crew did an amazing job with my shower. I am very satisfied with his work and I would definitely recommend him to all looking to refurbish their shower. He was in and out in a very timely manner. I was also impressed with the cleanup. Thanks again John. Robert Shaffer New Castle, PA ...
I could have gone with a bigger company for a cheaper price, but I wanted to stay local (and you know... you get what you pay for). I found The Fibertech on a web search, talked to John and I'm sure glad that I did. His work is professional and the results are great. I would recommend John and The ...
I had a bathtub that was broke that another company came out to repair it, was very unhappy with the work. After my husband complained, we found Fibertech. Fibertech came out fixed the tub, matched the color perfectly. Very happy now! Sue New Castle, PA ...
My name is Keith with KLM construction. I have been using this company for several years now to refinish bathtubs and showers in the Pittsburgh area. I am very pleased with the work and prices. I highly recommend the Fibertech to all of my customers. Keith KLM Construction Pittsburgh, PA ...
When I contacted the Fibertech I was very surprised they called me back with in 15 minutes of posting online. I was worried because I had family coming in for Christmas and I didn't think I would have it done in time. I was very impressed at how fast it was done, how good the work was and the price. ...
Looking for something else? Browse the archives...