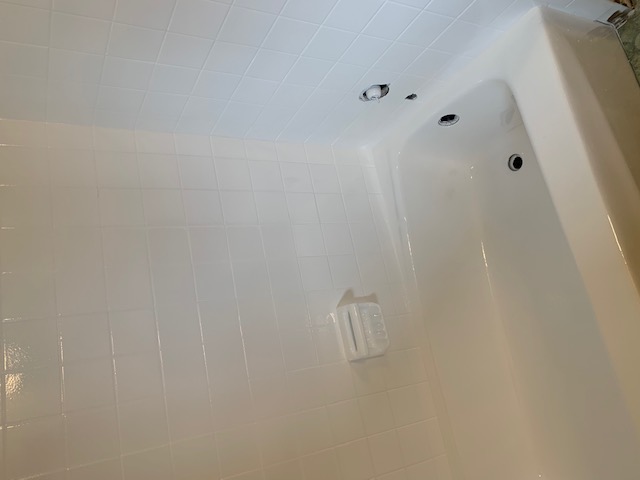 Very happy with the out come of the tub and tile! Mike New Castle, PA ...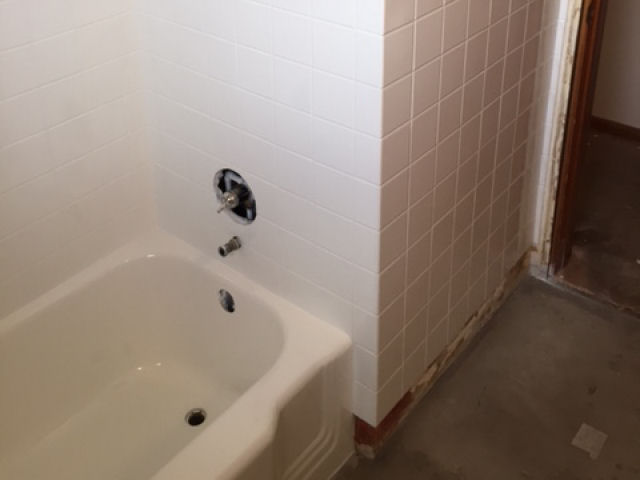 Before After Wanted to update our bathroom from the pink tile from the 70's. After taking to a contractor he advise me that the tile could be refinished and gave me the 1-888-8fixtub number and said he had used them before and was very pleased with the work. After meeting with John he was able to answer all my questions ...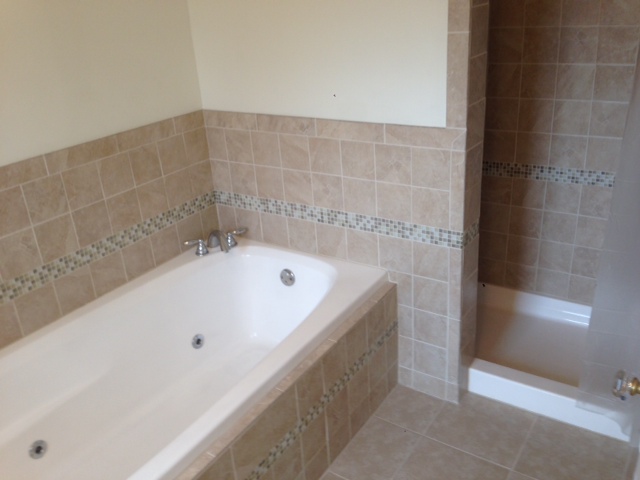 A few years ago, I bought an old 5 bedroom, 3 bath house that hadn't been maintained for 20 years. The master bathroom, a rare thing for a house built in the 1930's was beyond repair to say the least. With so much other work to do in the house, I decided to hire someone to tackle it and I'm ...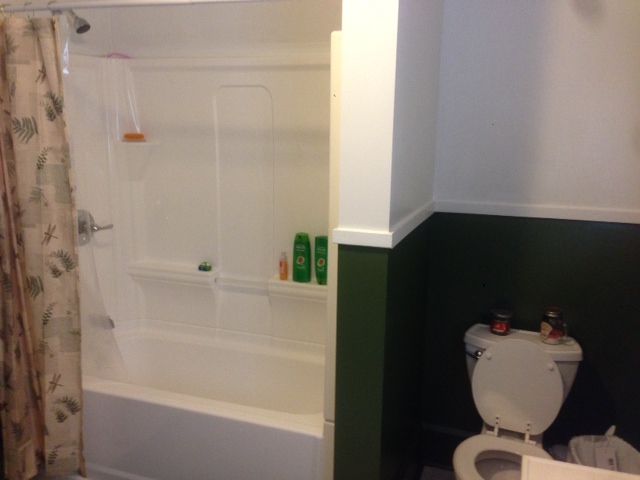 Before In Progress After John, I wanted to let you know that my daughter loved the shower you put in for her. After they came back from vacation and saw the bathroom she cried. It was a great surprise for her and the family. I will definitely recommend you to friends and family looking to have any plumbing or bathroom ...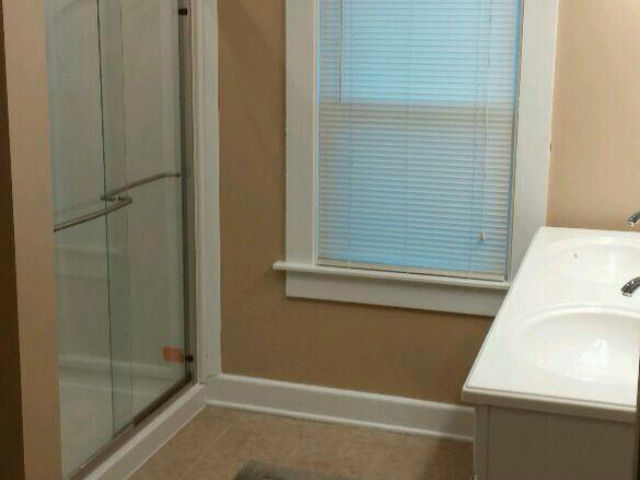 Before In Progress After I talked to John from The Fibertech about remolding my bathroom. I want to say that I'm very pleased with all of the work that was done from the shower install to the overall transformation of my bathroom. I love the ceramic tile floor that John suggested and I have gotten many compliments on my bathroom! ...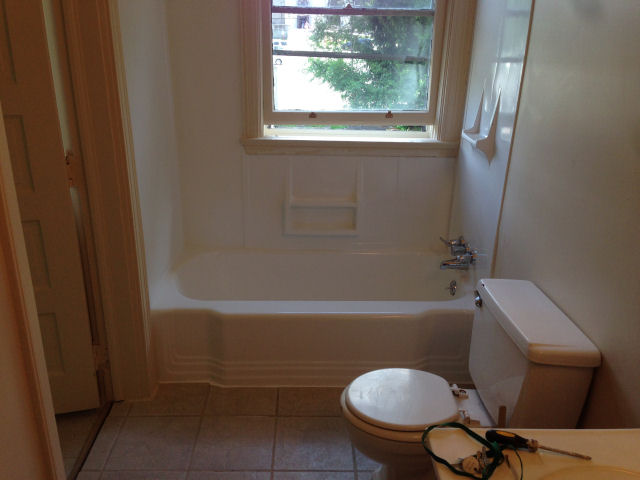 Before After I am redoing a house for the historical society of New Castle and wanted to keep the cast iron tub. After asking around I was referred to Fibertech for refinishing the bathtub. This will be in the picture book for the house. They did a great job! Wayne Alexander New Castle, PA ...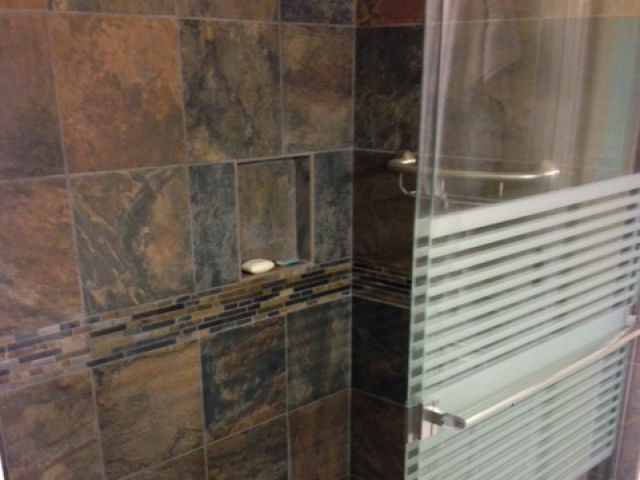 Before In Progress After We had our tub/shower removed due to the difficulty of getting in and out. After getting several estimates we went with the Fibertech. John as very intelligent about the work that needed done and answered all of our questions. They were here every day until the job was done, which was a plus in my book. ...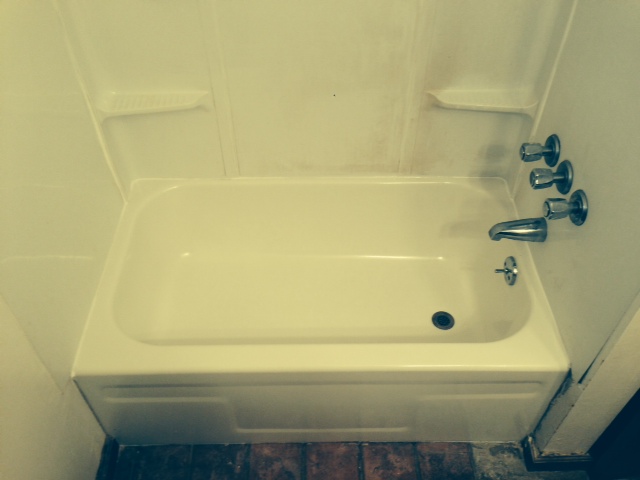 Before After We have used the Fibertech several times to refinish our bathtubs in our properties. Would recommend to anyone considering having their bathtub refinished. Saints Properties New castle, Ellwood, Neshannock, Mahoning Town, West Pittsburgh. ...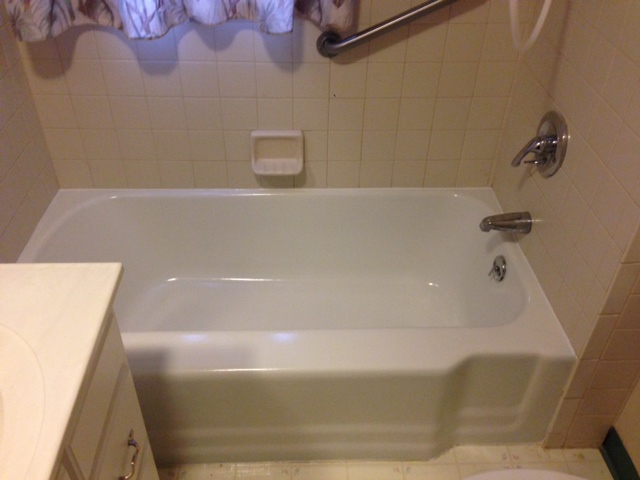 Before After Thank you for the great job so excited to finally have a white tub! Pat New Castle, PA ...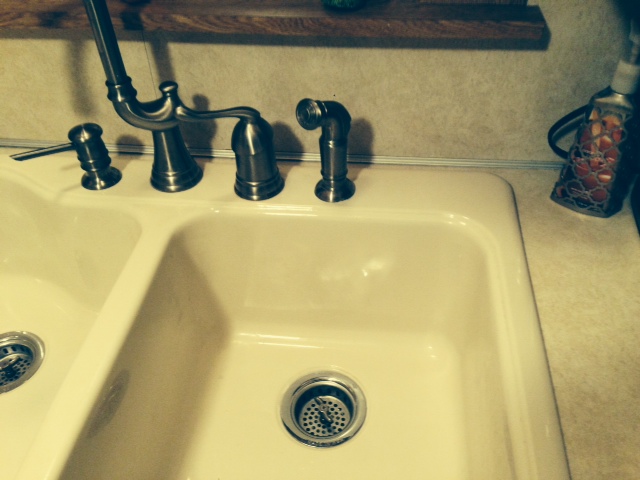 Before After Called around and couldn't find anyone to repair my sink. Someone gave me a number for Fibertech and they said it could be fixed. Can't even tell where the chip was - thanks for the great job! Thanks again John, hope this helps! Debbie New Castle, PA ...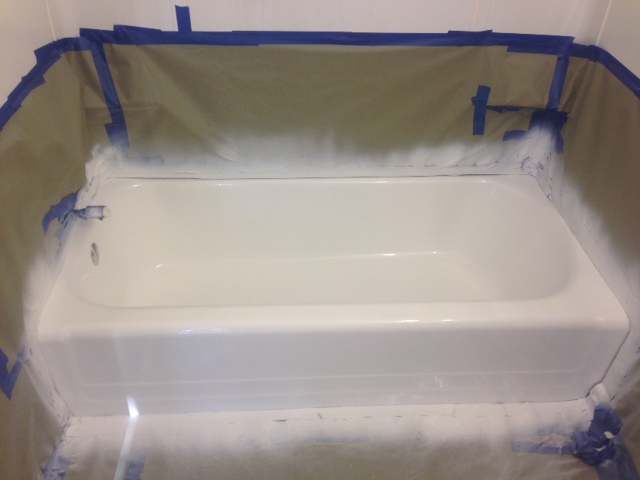 Before After I have been in business for over 25 years and refinishing bathtubs has turned out to be the quickest and most cost effective method I've found. The workmanship was very professional. I recommend this for any real estate investors or contractors remodeling bathrooms. Thanks again John, hope this helps! C&C Redevelopment LLC A real estate investment Corporation New ...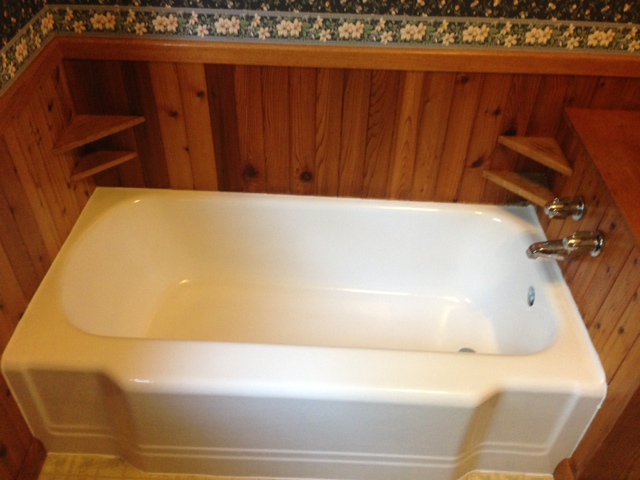 Had a bathtub refinished. I'm very satisfied with the job. Very professional work! Carl New Castle, PA ...
Before After Wow, big difference the tub looks white again! Now I'm going to have you do the surround. Phillip Clark Union Twp. New Castle, PA ...
My husband and I were very pleased with the work that Fibertech did on our bathroom. Rather than tear down the tile, we felt it was most economical to take the "blue retro" look of the 70s and update it with a fresh white refinishing. You can view our remodeling experience through the video section on the Fibertech website. Fibertech ...
I'm a General Contractor in the area and recently had a project at the local college where I needed to reglaze some bathtubs. I prefer to use local businesses whenever possible, so I was pleased to find "The Fibertech" located in New Castle. I contacted John Myers; he gave me a great price and refinished the tubs. I was very ...
John and crew did an amazing job with my shower. I am very satisfied with his work and I would definitely recommend him to all looking to refurbish their shower. He was in and out in a very timely manner. I was also impressed with the cleanup. Thanks again John. Robert Shaffer New Castle, PA ...
I had a bathtub that was broke that another company came out to repair it, was very unhappy with the work. After my husband complained, we found Fibertech. Fibertech came out fixed the tub, matched the color perfectly. Very happy now! Sue New Castle, PA ...
Looking for something else? Browse the archives...