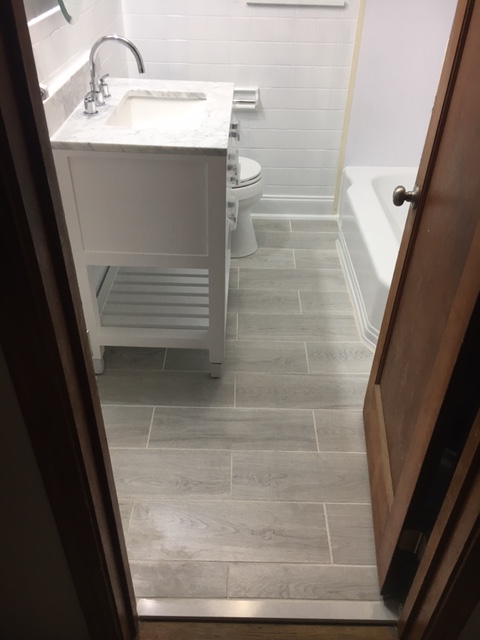 Before After Fibertech was timely, reasonable, and helpful throughout the project pricing and scheduling process. Furthermore, once at my house, they were professional, had working and efficient, friendly, and respectful of my house. Throughout the process, they kept me in the loop with the progression of the project and were not only efficient in their work, but fixed / renovated ...
I had a crack in the bottom of my bathtub, thought I would have to have the whole thing repaired, called my plumber he gave me the no for Fibertech, he came out inspected and replaced the bottom of my bathtub. I was amazed with the workmanship, they saved me thousands of dollars because I didn't end up having to ...
My name is Keith with KLM construction. I have been using this company for several years now to refinish bathtubs and showers in the Pittsburgh area. I am very pleased with the work and prices. I highly recommend the Fibertech to all of my customers. Keith KLM Construction Pittsburgh, PA ...
I had a chip in my tub, Fibertech was able to come out and fix it, can't even see where it was repaired, looks good! Joe Pittsburgh, PA ...
Looking for something else? Browse the archives...